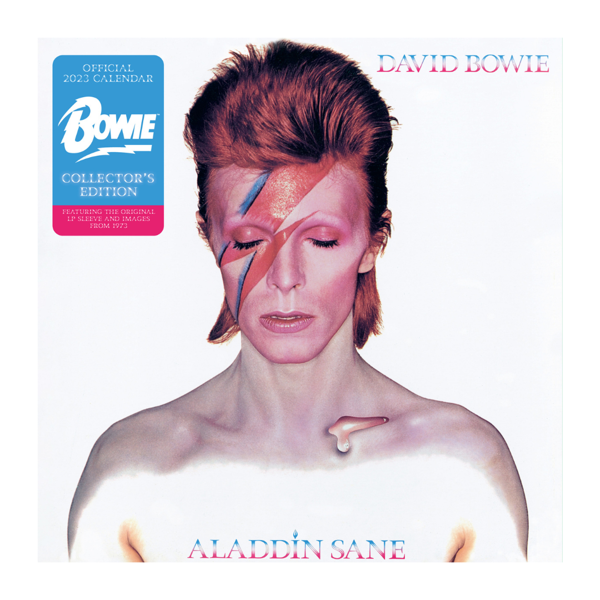 David Bowie Aladdin Sane Collectors Edition 2023 Calendar
2023 David Bowie Collectors Edition Calendar.
This square calendar comes in a record sleeve style cover and is inspired by David Bowie's album 'Aladdin Sane'. Each month includes imagery from 1973 when the album was released and featured famous photographs from the likes of Mick Rock. There is plenty of space on the monthly date panels to write your notes and appointments for 2023.
Product Dimensions: 305 X 305 MM
Plastic Free